Feelgood Friday
23 Jul 2021
Every Friday we're looking to give something back and show what we are grateful for this week! We know that charities don't run on rainbows and sunshine. So we often have to ask for your help, whether that is supporting one of our fantastic campaigns or even sharing a little of your precious time to help us out.
To say thank you to everyone, big or small, we want to show you we truly are grateful for everything you do for us. So here are our big thank-you's this week.
Clinical Team Thank You
Everyone in the clinical team has been making a huge effort, with the re-introduction of patients to the Hospice. We want to say thank you to the team for all of their efforts. They should be proud of the high quality of service that they provide and the feedback we receive shows that. They are inspiring and constantly go above and beyond for our service users. They also took a break this week to have a quick game of rounders. They are a great bunch who work really well as a team, except maybe when fielding in rounders.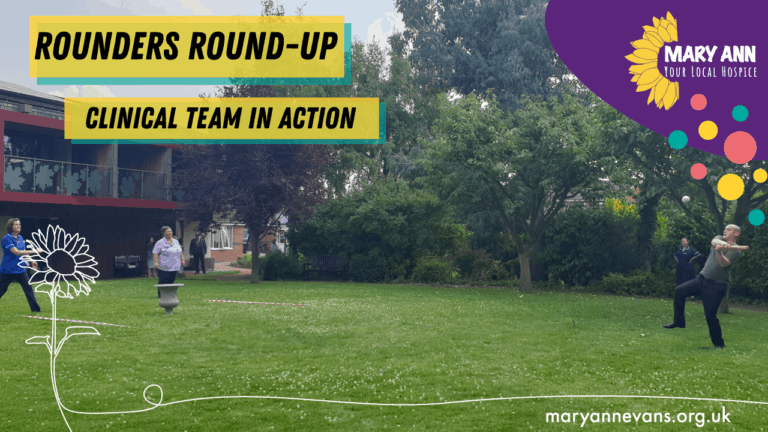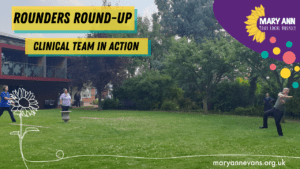 Hospice Visits
This week we have been fortunate enough to welcome the High Sheriff of Warwickshire and The Mayor and Mayoress of Nuneaton and Bedworth. On both occasions we were very happy to show them around the building and our day to day operations. We are grateful that they took time out of their busy schedules to show their support to Your Local Hospice. We would also like to thank the Mayor and Mayoress for their kind donation of a PS4. This was part of our drive to find entertainment systems for our younger service users. Thank you.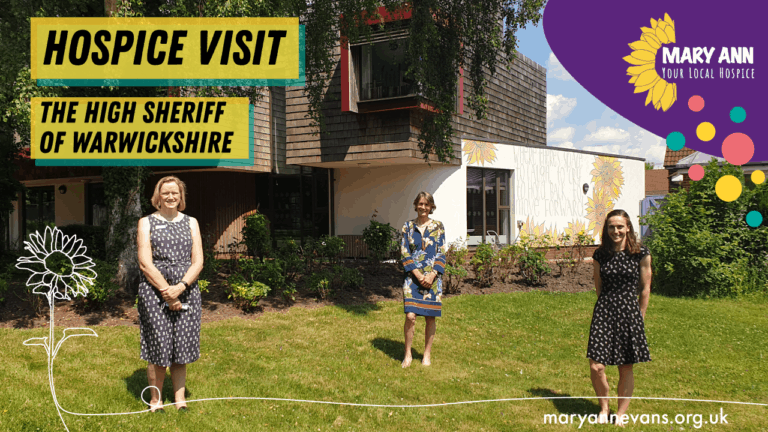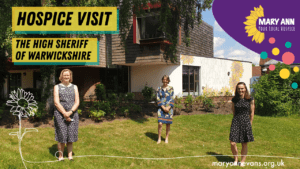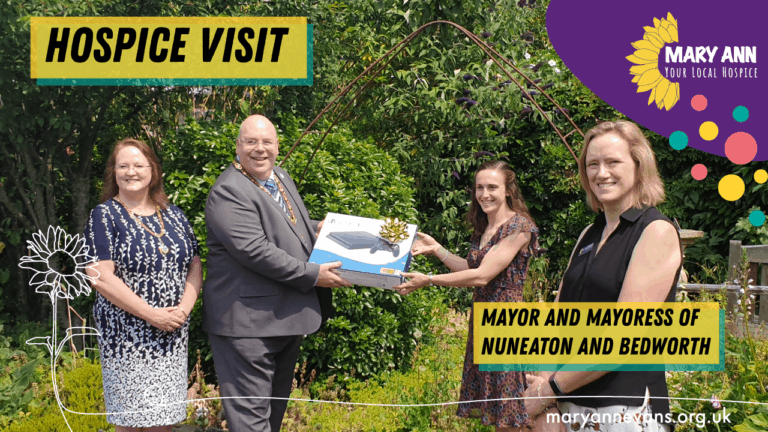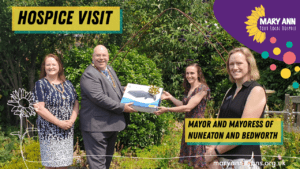 Fundraising Thank You
A big thank you to our Day Services Team Lead, Hannah Richards, who is doing a sky dive, not a wing walk, for Mary Ann Evans Hospice! We think it's great that one of our team members wants to give something back! So please help Hannah reach her goal!
Volunteer Vacancy
Want to have more meaning in your life? Do you want to do something that is satisfying and of great service to your community? Then become a Hospice Driver!
Find out more here or call 02476 865440 and ask for Hannah.