It will cost £2.2 million this year to operate our services, which are provided free of charge to those who need our vital end of life care and support in the local community. Please help support Mary Ann Evans Hospice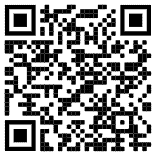 Did you receive 5 star care from team Mary Ann? Let us know today by using the iWantGreatCare platform. Feedback is vital in making sure we're giving you and your community the very best care.
The Mary Ann Evans Hospice offers a warm and welcoming home from home environment and was established to enhance the quality of life to people who have a secondary life limiting illness, such as Cancer, Heart Failure and Motor Neurone Disease.
Care and support is offered to our patients and their families/carers of all cultures and faiths, what ever their needs:- physical, emotional, psychological, social or spiritual.
Community and challenger events
Want to do something inspiring? Want to push yourself and help others at the same time? If the answer to those is yes, then you're in the right place.