Plaque A - Minimum Donation £50

Plaque B - Minimum Donation £50

Plaque C - Minimum Donation £75

We have 3 styles of plaque available, with each plaque measuring 250mm x 90 mm.
Plaques A and B both feature two lines of text, with one line being larger and bolder than the other.
Plaque C features three lines of text in varying sizes.
All of the text can be tailored individually for each memorial, with the only restriction being a 40-character limit. Longer lines of text may reduce font size to accommodate.
Please see the order form below or alternatively, give us a call on 02476 865 440.
Memorial Wall
Please complete the order form below, and we will get in touch with you to collect payment within three business days.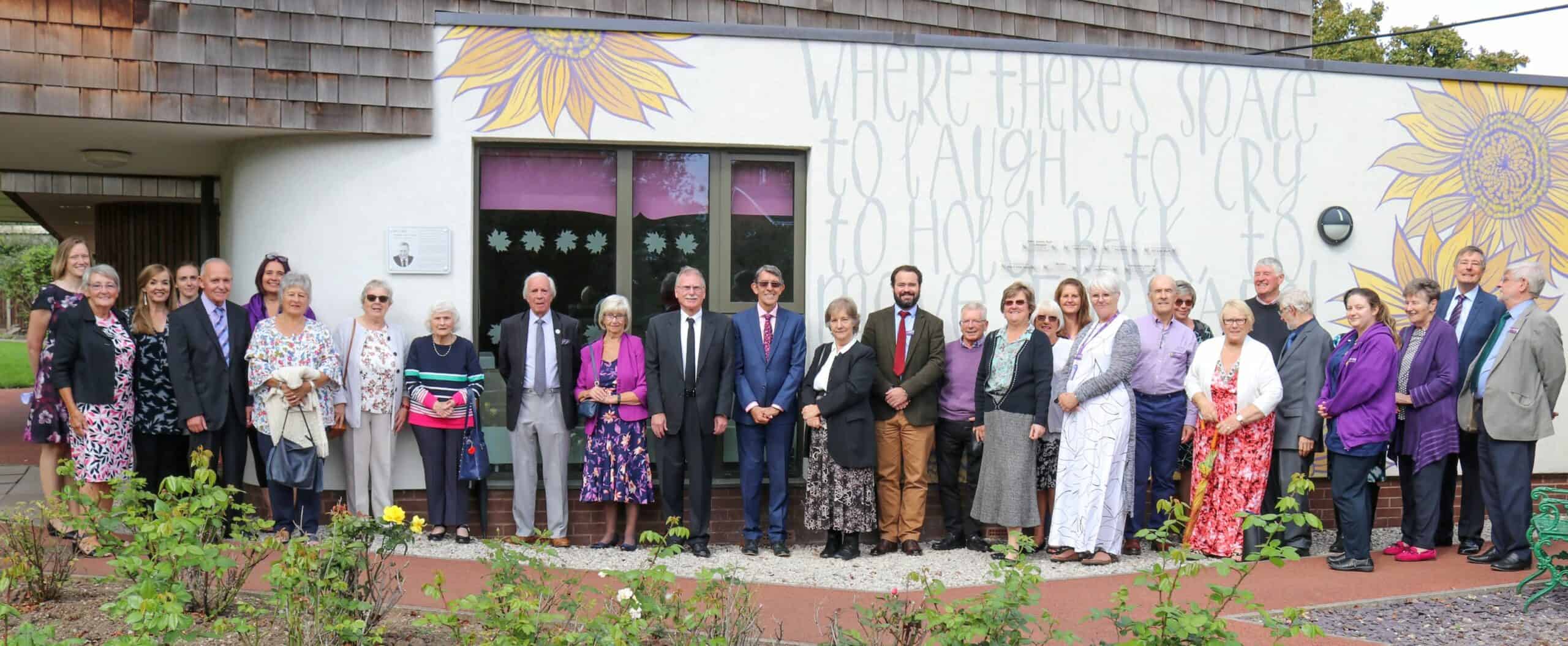 On the 15th of September we held our unveiling of dedication wall plaques. Family members & friends of the first dedications to be featured on the wall attended, to remember their loved ones & share stories of them.
The wall is a lasting memorial and request of a man who was inspirational in the development of the hospice.  Mr Bill Olner who passed away in 2020, former MP, Mayor of Nuneaton and the original chair of the Hospice Board. He continued to support us until the end! With this wall providing not only a space to memorialise loved ones, but to also help support the hospice.
The Memorial Wall Plaques offer the opportunity for those who have lost someone the chance to have a lasting memorial which they can visit. Whilst also helping raise funds to support us.
It will cost £2.2 million this year to operate our services, which are provided free of charge to those who need our vital end of life care and support in the local community. Please help support Mary Ann Evans Hospice
There are so many ways to support Mary Ann. From creating your own fundraiser, to taking on a challenge event, volunteering some of your time to getting your school, group or company involved. We're always here to listen and guide, we welcome all kinds of support big or small.