5 Most Important Questions About End of Life Care
05 Nov 2021
Introduction
We understand that end of life care can be confusing. You will encounter the term at a very difficult moment in your or your loved one's life. So we have tried to take away the confusion and answer the 5 most important questions about end of life care.
What is end of life care?
End of life care is the care that you will receive after being given an end of life diagnosis. This may also be called palliative care or hospice care.
At Mary Ann we have various forms of end of life care. These include our Day Services and Community Services.
Our day services are focused around a more social approach to care, with group care at the hospice site or online with our Virtual Programme. Community Services is care that is focused in your own home, it is a 24 hour service and we also have an emergency Rapid Response service.
Why is end of life care important?
End of life care is important because it gives you control. It eases the burden and stresses placed on you and your loved ones. This is because you are surrounded by dedicated and experienced professionals, who have dedicated their careers to end of life care.
Choosing hospice care also helps reduce the burden on the NHS and means that you have the opportunity to die surrounded by your loved ones in a place that you choose.
In the last year alone Mary Ann has seen a 40% increase in people wanting to die in the comfort of their own homes. This is an incredible shift and proves that hospice care really does it's job.
When does end of life care start?
Your end of life care will begin when you have received an end of life diagnosis. You will often be spoken to about end of life services by your health provider.
After receiving your diagnosis, in most circumstances, you will receive more information from your GP or health provider. In some cases you may want more information and choose to reach out to the Mary Ann Evans Hospice. We always welcome calls to discuss your possible care options and to help guide you through this difficult time.
You can contact Mary Ann via our webform, you can email us at maehenquiries@geh.nhs.uk, or call us on 02476 865440 – we understand that this is a very difficult time for you and those around you. We will make every effort to make sure you receive the very best care.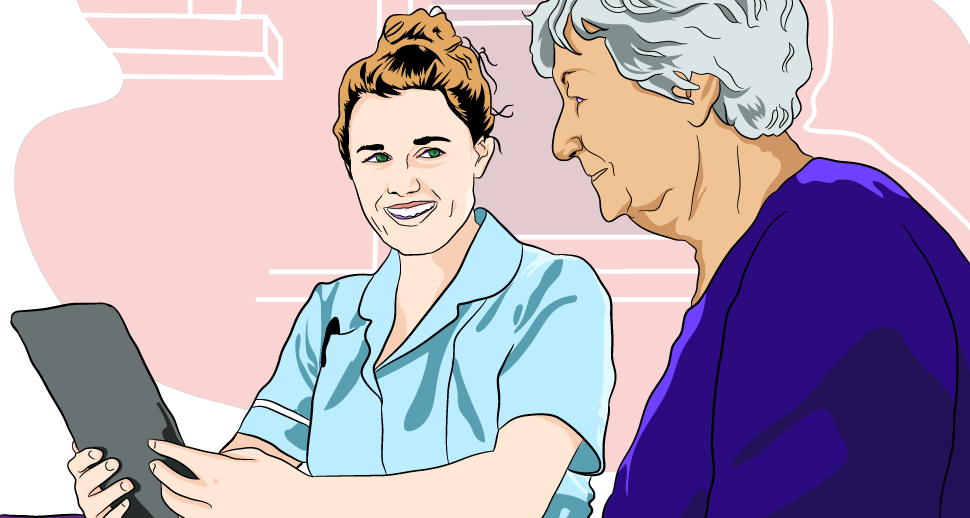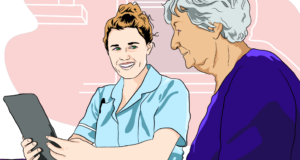 How to write an end of life care plan?
The first thing you would need to think about is where you would feel most comfortable. Would you like your care at home or in a more social setting at a hospice?
The other thing to consider even now, if you do not have an end of life diagnosis, is an advanced care plan. This article on the NHS website offers fantastic pointers on advanced and end of life care planning https://www.nhs.uk/conditions/end-of-life-care/
Ultimately this is a care plan to make you comfortable until the end of your life. What is it that would make you comfortable? Who do you want to know your wishes? Who would benefit from knowing? These are all things to think about to get the most out of end of life care.
Is end of life care free?
At Mary Ann all of our services are free at the point of need. We feel that at this point in your life you do not need the stress of having to find a way to pay for great care. So we strive to make sure that we can keep our services free.
To do this we have to fundraise £2.2 million every year. We rely heavily on the generosity of our supporters. The dedicated actions of our Income Generation team and the hard work of our shop staff and volunteers.
We often find that people like to thank us for the care that their loved ones receive by doing fundraising events for us. We are always grateful for any way that our supporters raise funds for us. If you would like to raise money for us but aren't sure where to start email us today for a fundraising pack.
Conclusion
End of life care is a personal choice and is all about where you feel most comfortable. These are going to be trying times and you will need some respite. This is what end of life care brings.
It is always best to think about a care plan now. Even if you don't have a diagnosis, the majority of us will need end of life care at some point in our lives. Have a plan and discuss it with those closest to you. It is much harder to have those conversations towards the end of your life. Be open with the ones you love and think about what a good death is to you.
Have you enjoyed this article? Consider supporting the Mary Ann Evans Hospice by making a donation today.